Why EnSole?
You've tried the rest, now its time for the best!
Yes, there are literally thousands of shoe inserts to choose from, but they don't have the AVHS technology. This is a critical part of the foot orthotic. Those flimsy inserts just can't compete with the EnSole orthotic. A regular arch support only supports the arch. EnSole with AVHS start supporting your foot from the bottom-inner heel to the tip of your toes. You will notice the difference right away. Every step taken with EnSoles is a relief to your feet, knees, hips, and back.
That's Why We Created EnSole.
Support Throughout the Gait Cycle Using AVHS Technology
What about those customized foot orthotics that cost hundreds of dollars? Maybe, that kind of device is needed for your specific foot. The foot is the most mechanical structure of our body with 26 bones, 33 joints, and over 100 muscles, tendons and ligaments. No two feet are the same, and there isn't a single foot orthotic that works for everyone on the planet. But doesn't it make sense to try EnSole first? Maybe, EnSole is all you need, and you could save so much money. You will only know if you give them a try. Customized foot orthotics don't always provide the support and comfort that one would expect. Furthermore, most custom orthotics can cause more pain than relieve pain. The years of design inputs have been scientifically based to provide your foot with the support it needs exactly when its is needed during walking or running.
The EnSole Advantage
EnSole corrects your foot as it contacts the ground, not after. Other off-the-shelf or custom-made foot orthotics have a major flaw – they support the arch almost halfway during the weightbearing portion of walking. EnSoles start working as soon as your heel touches the ground. This provides a significant game-changer for shoe inserts, all thanks to the AVHS technology.
Why should you care about the inserts in your shoes?
People spend hundreds of dollars for the great looking shoe. Maybe it appears that there is a great support design for your foot. However, upon further inspection, you will see that there is virtually little to no foot support for the bottom of your foot. Many shoes will even force your foot bones to shift abnormally. This places tremendous strain to the many structures within your foot, eventually that excessive strain shows up as pain. Pain is a warning sign that something it wrong.
Adding the EnSole into your shoe will help your foot become more efficient and will decrease the excess strain acting with your foot, knees, hips, and back.
There are 3 main parts of the walking cycle.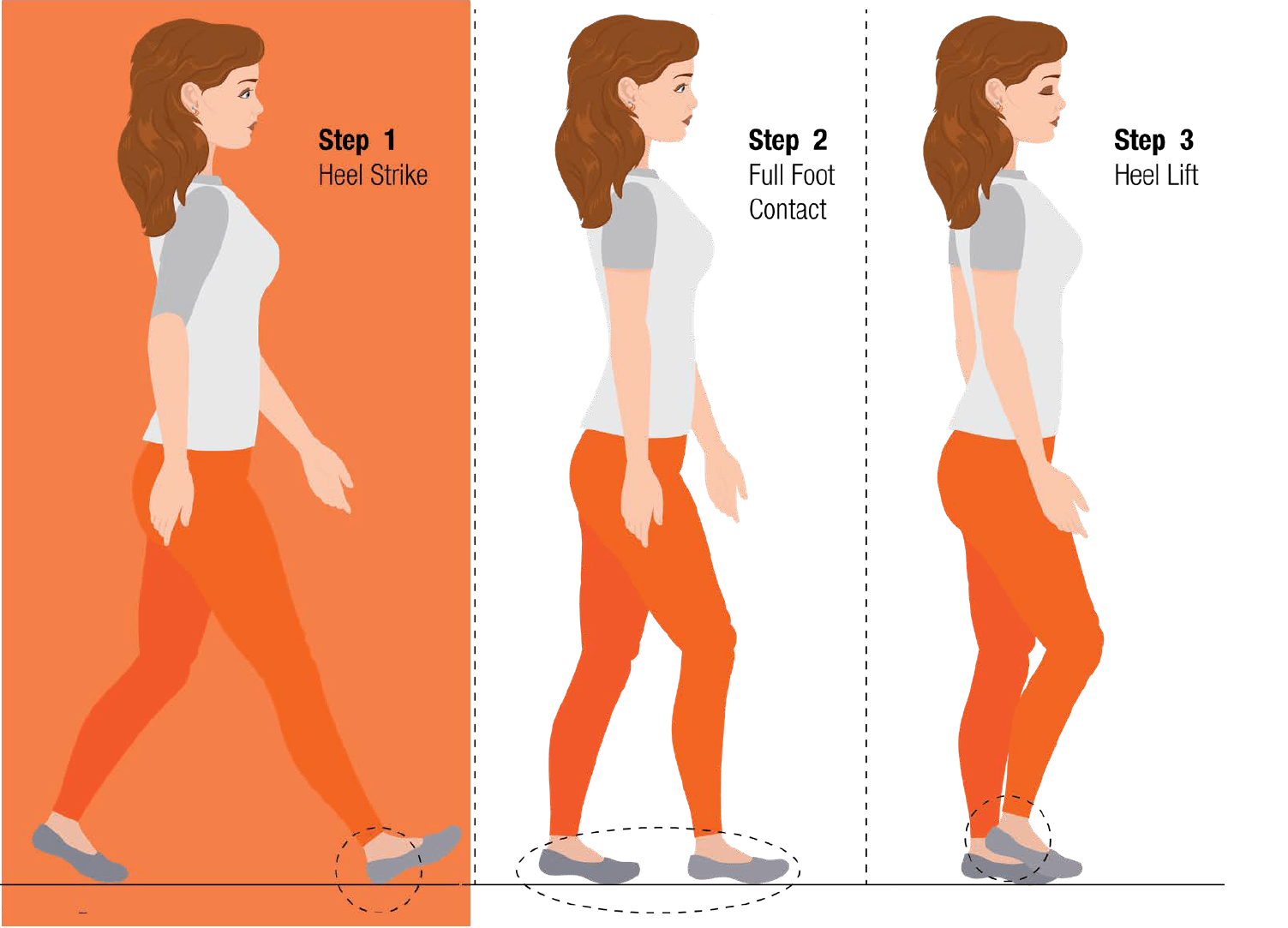 Step 1
AVHS technology helps keep your hindfoot stabilize as your heel makes contact with the ground, not after, like other devices.
Step 2 & 3
Other devices try to support the arch here, but at that point, the bones are already misaligned, and it's too late. Our AVHS technology helps your foot before it's too late.
 
It is critical to provide support to the heel and the rest of the foot when the back of the foot makes contact with the ground. All of the forces of the body, 4 to 10 times your body weight, come crashing down on the bones, ligaments, and tendon within your foot and ankle. EnSole provides support to stabilize the hindfoot at heel strike till the end of heel lift.
Love Your EnSoles Or Your Money Back
45-Day Money-Back Guarantee*
We know you'll love your Ensoles, but if for some reason you don't, you can return them for a full refund.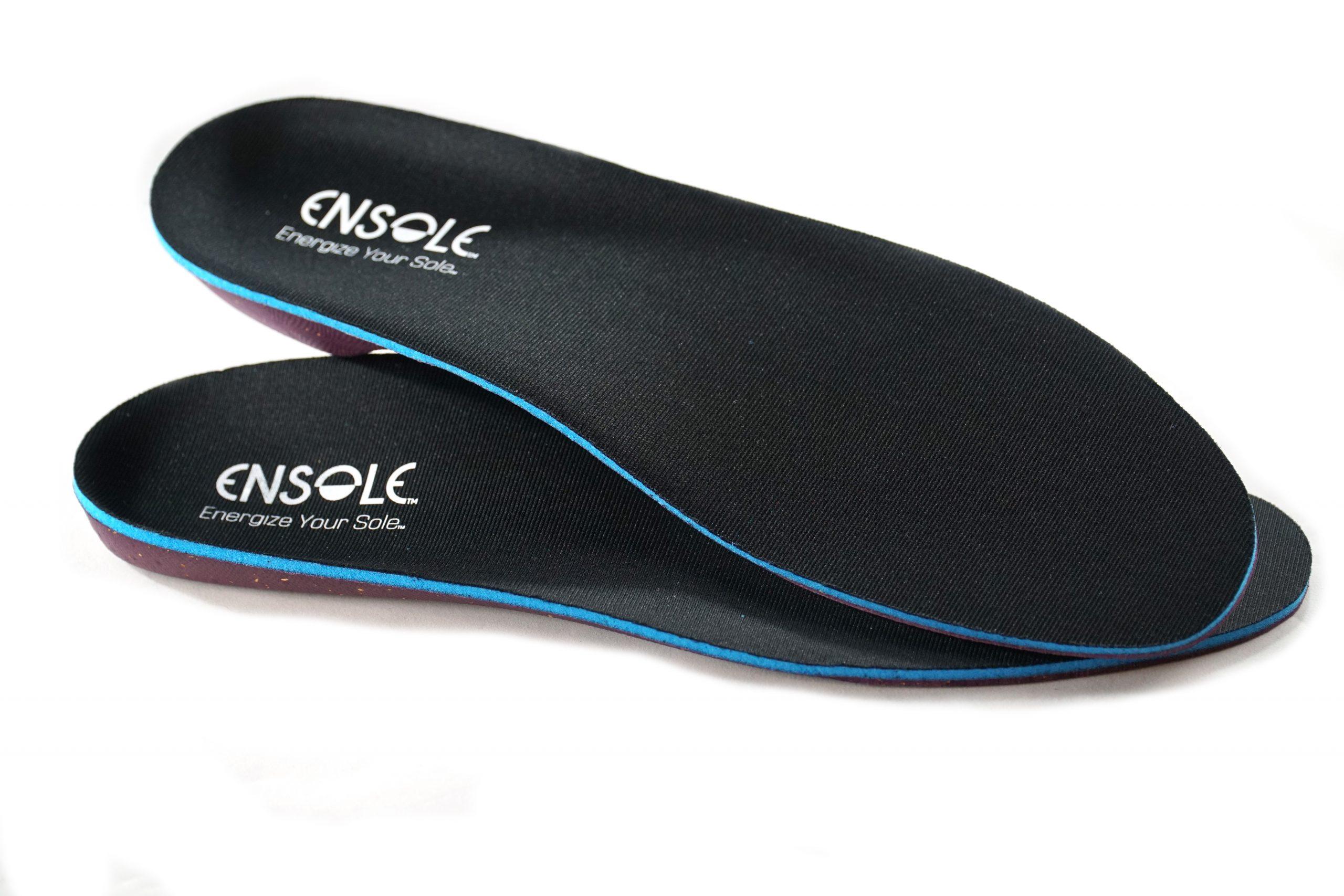 In the military I we marched around every day and I could feel the strain it was putting on my body. I put EnSole's in my boots and it feels like they are making me walk properly and I can see my arch. I can especially feel the difference in my feet and in my knees.
– Alex M
I work out a lot and am on my feet 8-12 hours a day for work so I gave EnSoles a try and I like them a lot. My feet, ankles and knees hurt waaaay less than they used to with regular shoe insoles.
– Kam M
I like them a lot more than the standard sole I had in my shoe. They provided much more support and make walking in my shoes feel more comfortable. I will definitely be continuing to wear them in all my shoes.
– Brandon W
I've been wearing them for a while now and I can say I definitely like them more than any of the Dr. Schools orthotics I've ever bought.
– James P
The biggest benefit for me was the lack of pain in my feet and knees after wearing EnSoles. I've struggled with these pains for years and could feel relief after the first time wearing them around.
– Gabby H
They are really easy to fit into my shoe and I felt a difference right away.
– Kim R
My daughter has struggled with flat feet her entire life. Now after using EnSoles in her shoes she is able to stand long periods of time, play outside without having to come in because her feet hurt, and she was able to make dinner with me and not complain once. I would generally get about ten complaints about the last one. I'm so glad we gave EnSoles a shot.
– Meg E